Bruce wrote:
Blgpts feel free to use the photo, it is only a picture. Not like a lot of planning went into it. I was taking a picture of the sunrise and just as I snapped it the birds flew into the picture. I was mad at first ... Until I saw how it came out, hahaha
Just don't tell my friends in Jersey, I tell them I put a lot off time and effort into each photo!!!!
Bruce, that is spectacular! I can't believe that shot is an accident.
I'll say sunrise as well. I never see the sun rise at home as I am already at work. I see the sunset every night and though we don't have many great sunsets because it goes fast with no horizon here in the hills of western PA, I do have nothing but field behind my house and I am often flying my RC plane with the setting sun in the background.
I'll give ya 2 shots. First is my take of the Myrtle Beach sunrise. Second is the sunset at my house as I've never seen the sun set at Myrtle because we are always on the beach with a row of hotels blocking the sunset.
Myrtle Beach Sunrise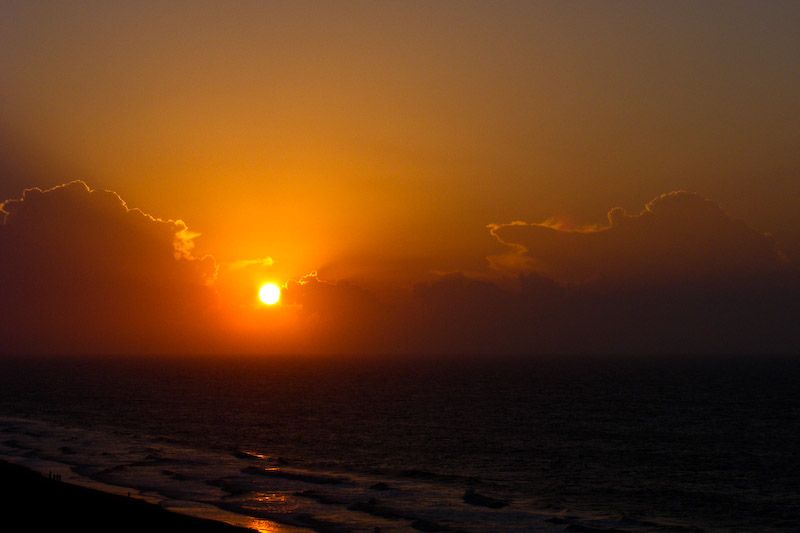 Backyard Sunset