My parents and I dined here on 9/3/15. We were seated immediately. Our server was great. She took our drink and appetizer orders. We ordered the pretzel appetizer (half order). We choose the butter and kosher salt pretzels with a side of mustard. The half order was 3 large pretzels, which was well over enough for us. They were warm and fresh. We also ordered the meatball trio, which was three large meatballs, with fresh mozzarella, red sauce, shaved parmesan cheese and basil. The meatballs could have been a little hotter, but they tasted great, and weren't salty. I'm not a big fan of red sauce, but theirs was so good that I found myself scooping it up on my plate to dip my meatball in. For our main meal, we ordered pizzas. My parents ordered the medium 14" Build Your own pizza, with mozzarella, pepperoni, and sausage. I ordered the small 10" Maui Wowie. It has a pesto base with ham, jerk chicken, pineapple, banana peppers, applewood smoked bacon, and mozzarella. Our pizzas and food overall were excellent. Our pizzas had plenty of toppings and the crust was so soft. My dad never eats the crusts of his pizza but he certainly scarfed his down! The pizza slices are a lot larger than you think. The menu said their smallest pizza, 10" was 4 slices, but the slices are huge. I ended up cutting those 4 slices in half to make 8 "normal" slices of pizza. You'll definitely have a lot left over!
Mellow Mushroom is one of my favorite places to get pizza. We don't have any near us back home, so we definitely make it a point to stop in at least once when we're down here.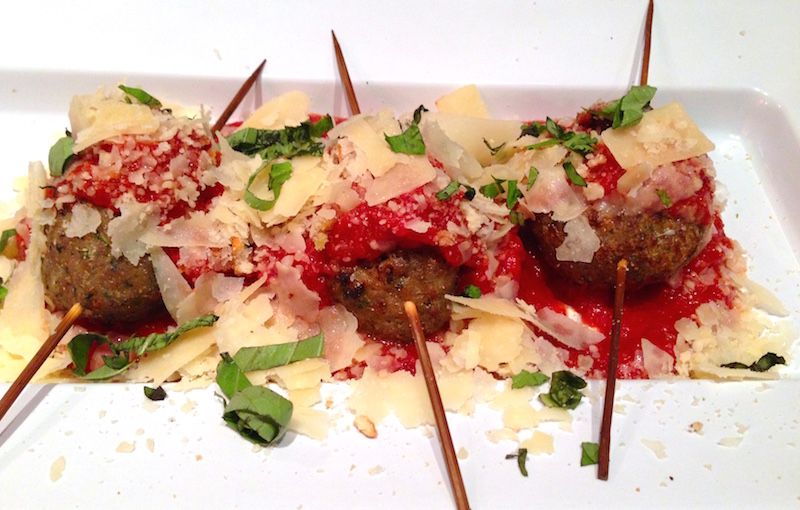 Meatball Trio appetizer
The power went out and I wasn't able to get photos inside the restaurant, so I had to snag photos of these next three items in their take-home boxes. All of the food is cold, so it might not look as appetizing - but trust me, it was!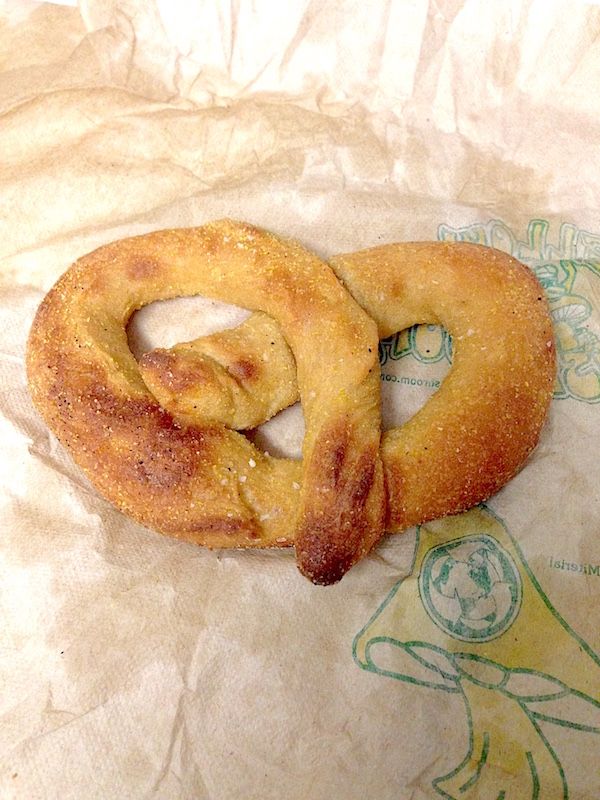 Butter and Kosher Salt Pretzel appetizer (half order was 3 pretzels)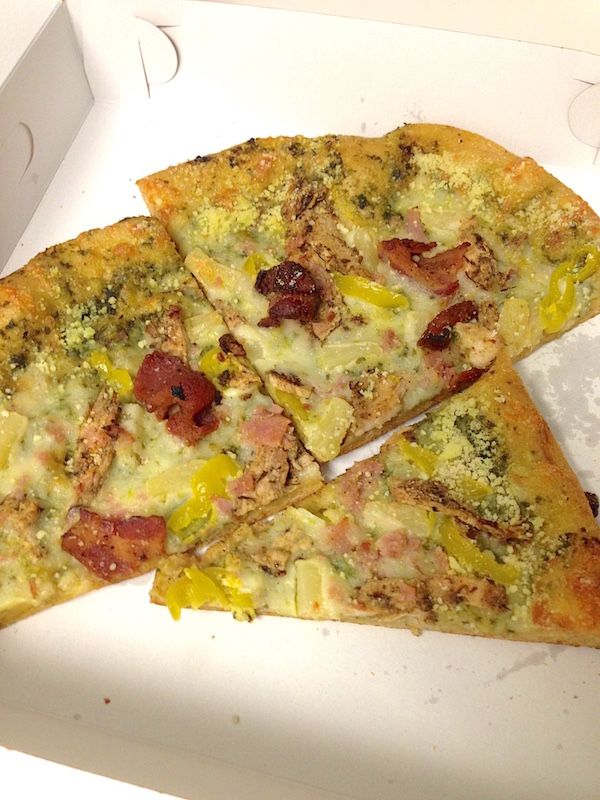 Maui Wowie Pizza (pesto base, ham, jerk chicken, pineapple, banana peppers, applewood smoked bacon, mozzarella)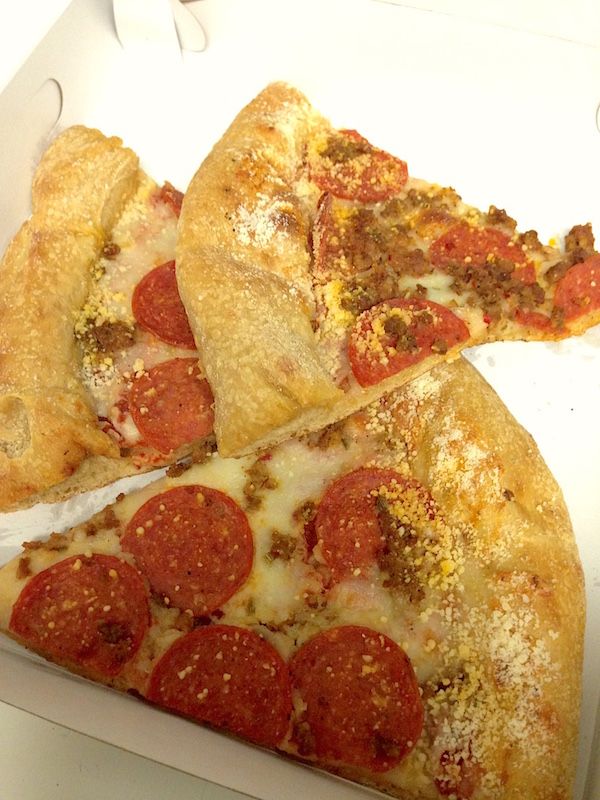 Build Your Own Pizza (pepperoni, sausage, mozzarella)