On our last trip to Myrtle Beach in September we actually stayed at Oceans One but we wanted to stay a couple days extra and Oceans was booked so I walked into Sandcastle South and requested a room since we have a long history of staying there. We have stayed there off and on for the last 12 or so years and I have always mentioned this hotel when people on this board have asked for a good clean low priced hotel.
What we found in September was really appalling considering all of our past visits to this hotel. The room we were given was really dirty and well worn. The picture below was the couch in the unit they tried to put us in and it was about the cleanest thing in that room. When I went back downstairs and said we would not stay in that room they did move us to a better but still not great or particularly clean room. In fact that room did not have a shower curtain and when I told the front desk about it they installed a used ripped curtain.
In their defense I was told that they were in the process of upgrading some of their rooms and would be done by next spring. I have talked with a couple of people who stayed there around the same time as us and they were happy with their room so maybe I just caught them on a bad day but I've always reported the good so I thought I should do likewise with the bad. I really like this hotel but we won't be going back until I'm sure things have improved.
[url][URL=http://s1231.photobucket.com/user/gino024/media/rsz_1rsz_scsbcouch.jpg.html]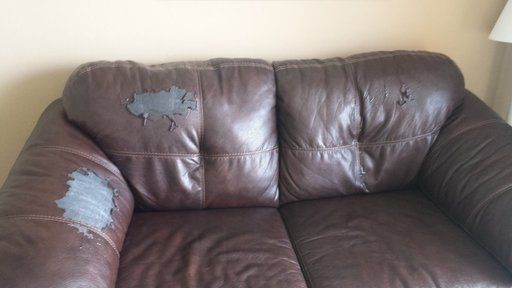 [/url][/url]