The Southside Grill is located on Business 17 in Surfside Beach, in a small strip mall near the original Valentinos.
From what I understand it was a local favorite for many years before moving to North Carolina two years ago. I guess the move didn't work out because they have moved back to the same location they were originally in.
I had never been there before but was told they had good pierogi's and being Slovak I had to go. It is a small place, maybe 12 or 13 tables. It is a family run restaurant, they hail from Pittsburgh and the entire restaurant is decorated with Pittsburgh sports photos, jerseys and such from the Steelers, Pirates, and Penguins.
The people couldn't have been friendlier, and that includes the customers, of which two tables kept me company while I waited for my togo order.
They boil the pierogis and then add onions and butter to them, they were excellent. I can add, due to the ride home with them in the car, they also smell great. While I was waiting I watched as they brought out the chicken special and other orders to the tables. Everything looked good and the customers (most of whom seemed to be locals) seemed to be enjoying the food.
For those who like slovak (or Polish) food one of the customers told me that Lee's Farmers Market on 17 Bypass in Murrells Inlet sells the best kielbasa around and also sells pieorgi which is homemade locally. I had the kielbasa and it is very good (you must like garlic though) and I have some pierogi in the freezer I haven't tried yet. The Market has a lot I would like to try so I will be going back.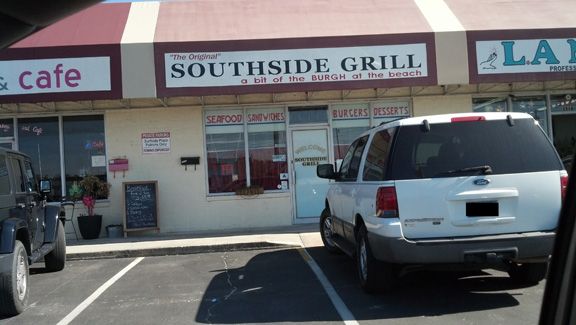 [/URL]
[/URL]