This is a new course next to Bimini's on Lake Arrowhead Road. They have two courses (one is flatter and is ADA compliant). The course is cute and we enjoyed our round. They present you with a leis when you get there, and they have a large room with several arcade games (they have room to add more). Not the most challenging golf course on the beach, but definitely the newest. We'll play here again.
https://www.facebook.com/alohaminigolf/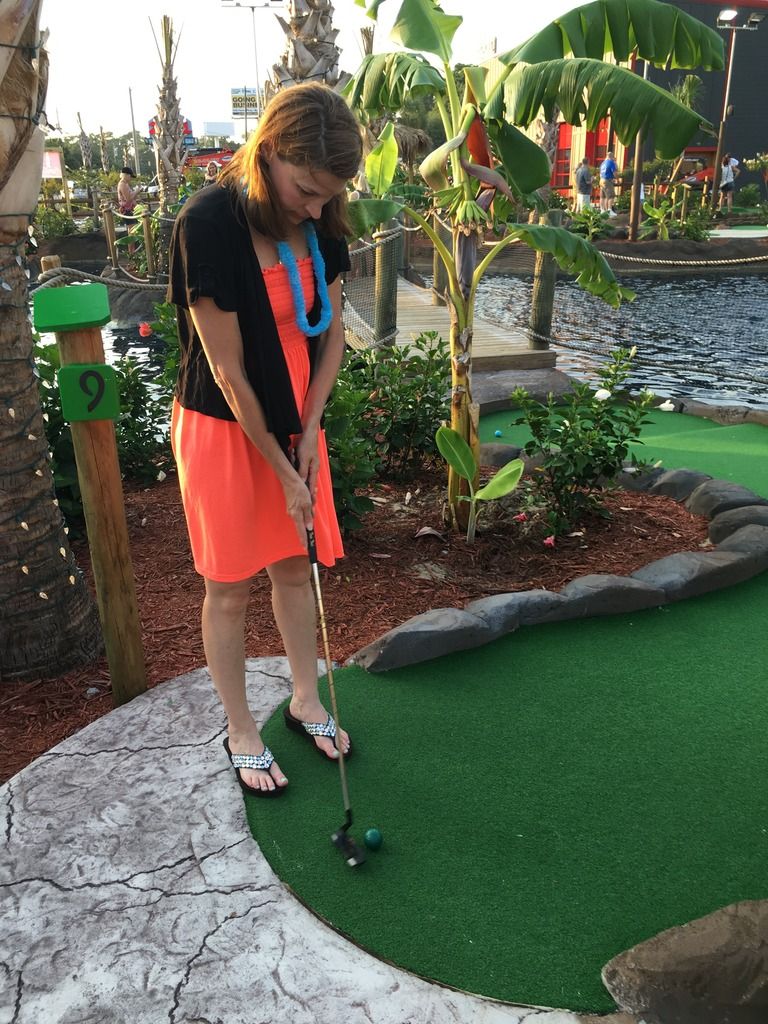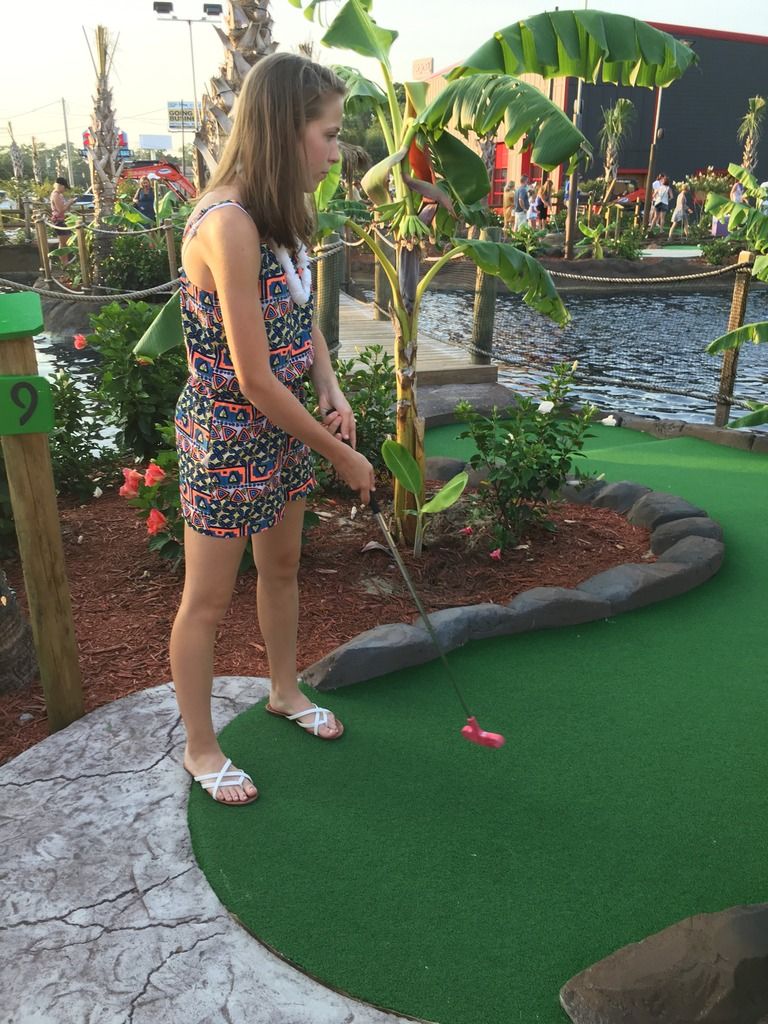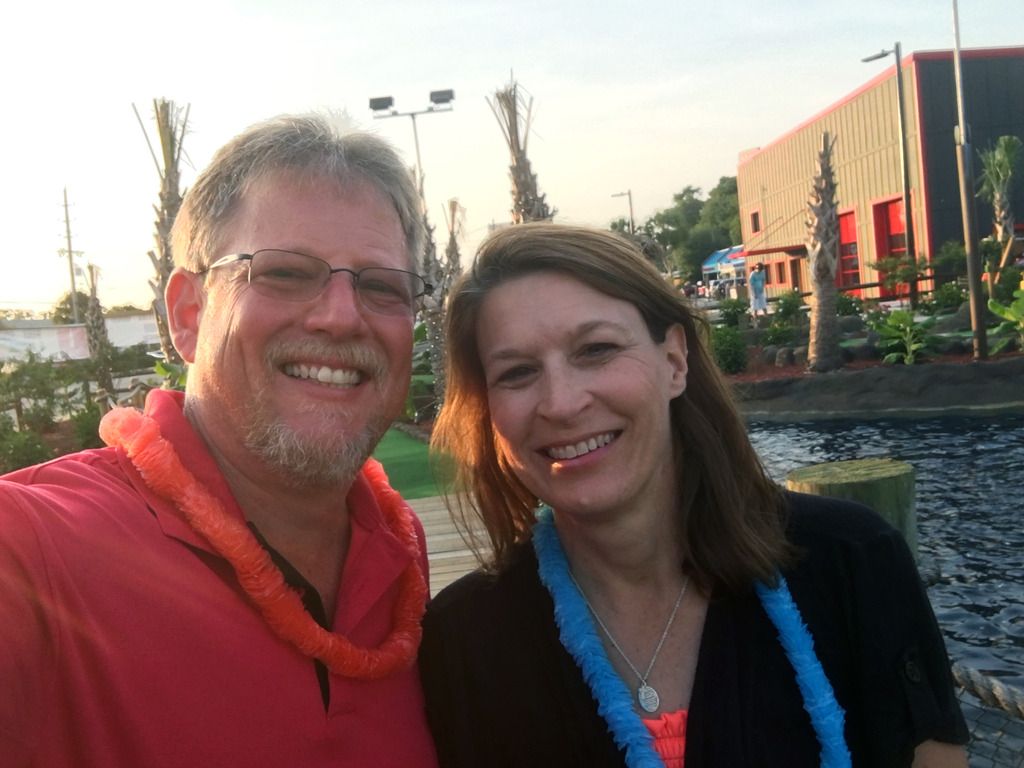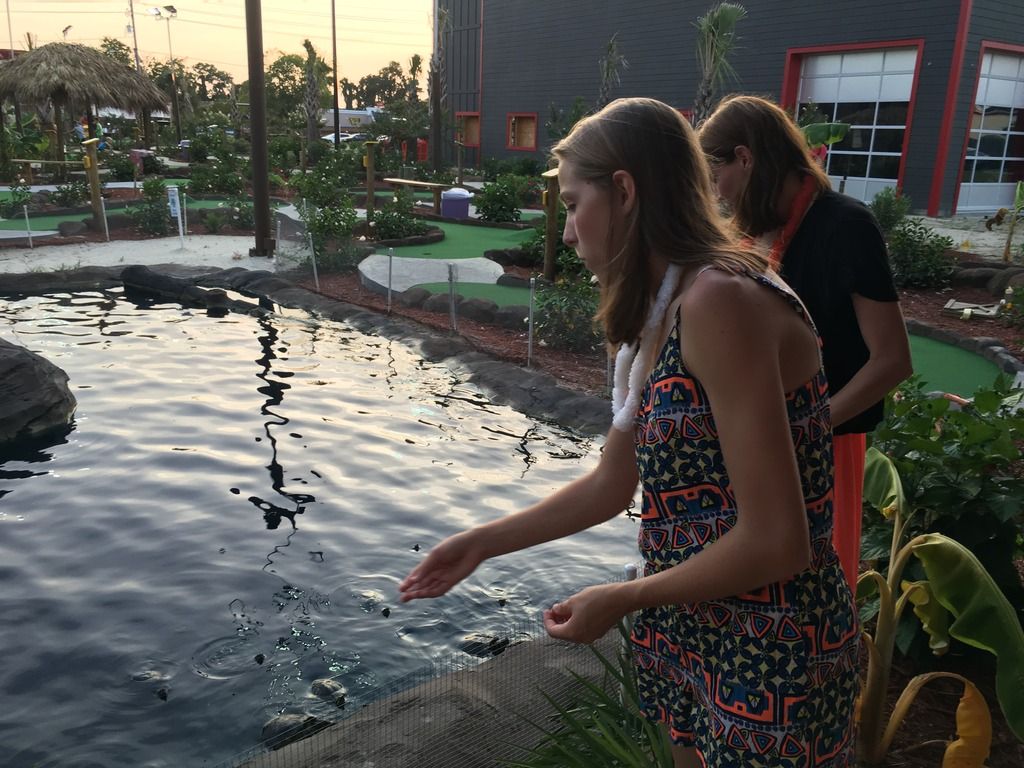 Sarah got to feed the turtles on the way out, so THAT was a big hit!