Wednesday we headed again to the beach but it was windy...I mean really windy. We sucked it up as long as we could and then headed back to the house. The sun was blazing at the house and the wind was diminished. We grabbed lawn chairs and books and sat in our yard and just relaxed. The view was perfect...
We had a really successful beach gathering of sea urchin shells this trip. They were all empty and the little urchin had passed but the shells were magnificent. We collected them and put them on a shelf in the little houses' bathroom! They were all sizes, so pretty!!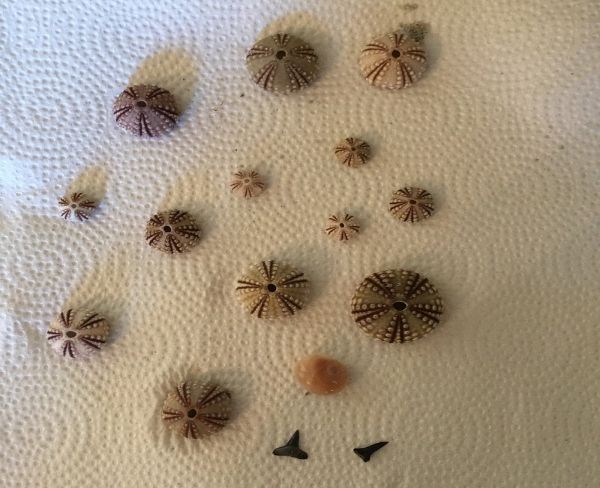 The ocean was just what we needed after a New York winter...though it was a mild one at that. This is facing the Cherry Grove pier. Our favorite beach spot!