Sorry for the delay folks... sometimes life just gets in the way of important things like MB trip reports
!
I will start you off with a beautiful Gladiola flower from our side yard. It's amazing even though we are not in the house full time the flowers and trees we have planted continue to thrive!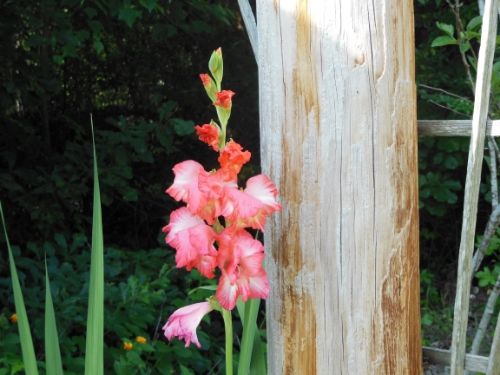 Thursday we knew we had the meet-up that night so we took it easy that day! We did a full day at the beach just enjoying. Again the weather was perfect. I believe I posted this picture of some of my collection before but I want to share it again.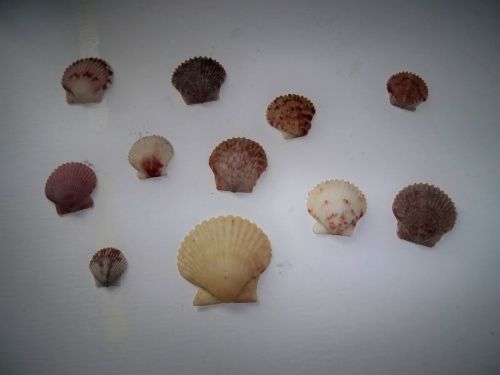 These shells are called Calico Scallop shells and are impossibly hard to find intact along the Carolina beaches. I mean these little guys hide!! It is my quest to find at least one every trip. They usually are found whole as the tide is coming in along the breakers. We found 3 this trip
!! I keep them in a box on my desk here in NY and when I need a pick me up I lift the lid and stare in awe at their perfect little shells!
We headed out around 4:30 to Barefoot for the meet-up. My son Sy wasn't with us this trip and he asked for some homemade taffy from Wee R Sweets
http://wee-r-sweetz.com/
This place is located at Barefoot Landing and BATB. We stopped there first. Great fresh taffy!
The meet-up was wonderful as usual. Patrish and Wally at this point are like family! I hugged Patrish and then I grabbed and hugged her again...it's an Italian thing
! It was so good to see them! Vicki and Kay are the sweetest ever and Kay kept me in stitches joking and just being a dear!! They are both very dear to Paul and I as they were some of the first MBMB2 members we met! Ruann (Alan's wife) is just lovely! She is super friendly and very sweet! Alan's children and grandchildren were great as well. Did I miss anyone...thinking, thinking, thinking. Nope, that's everyone I can remember that made our evening a PLEASURE
!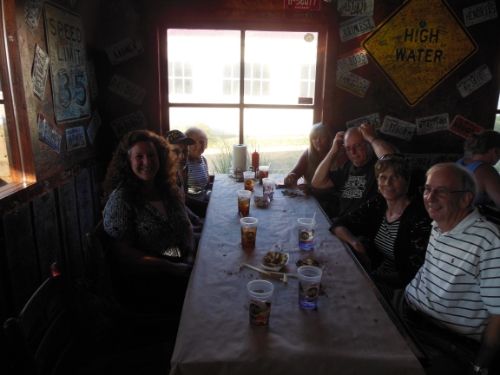 Oh wait...I forgot about Alan! Please see picture above as he does appear to be mocking my hair yet again!! Though in all honesty you can barely see Kay due to my naturally curly hair hiding the poor man
!
After the meal at River City in Barefoot Landing we all walked around and watched a great entertainment show of juggling and comedy. It was great to see Barefoot Landing so busy and crowded! It was hard to say goodbye to everyone and we will miss them all until we are together again!
Friday was our last day. We knew this trip was to be a quick one but it still makes you sad. We trimmed some more hedges and did some yard work and then made a quick trip to the beach yet again. The power of the ocean is so darn alluring it's hard to get away
! We headed back to the house to finish any last minute chores and began packing and doing laundry. The only good thing is our next trip down should be MUCH less work and more play!
We decided on Italian for our last night. We found a coupon for buy 1 get 1 at Villa Tuscanna in NMB! This was the best meal of our entire trip! Please take a minute and read the review and view pics here.
viewtopic.php?f=51&t=14616&p=107462#p107462
It was that good!
Well, we got back to the house and loaded the car. I loathe this part
! We had, thank God, an uneventful 12 1/2 hour trip home the next morning. As we were driving away it was very dark out but the light on inside our little house seamed to say "Hurry back, we'll miss you" as we drove by.
Thanks for taking the time to read along. We didn't do too much exciting stuff but we did have an amazing rejuvenating time under the sun! Until next time...