Wednesday was another beautiful sunny day!! Hmmm at the breakfast table we did talk about doing something other than hanging out by the water all day but...Uhmm, nope no way. The car was packed, sandwiches made and off we went.
We did need gas that morning and I would just like to preface the following picture with the jarring fact that gas is $4.09 a gallon here in NY... So without further ado the price we paid at our local Kangaroo Mart...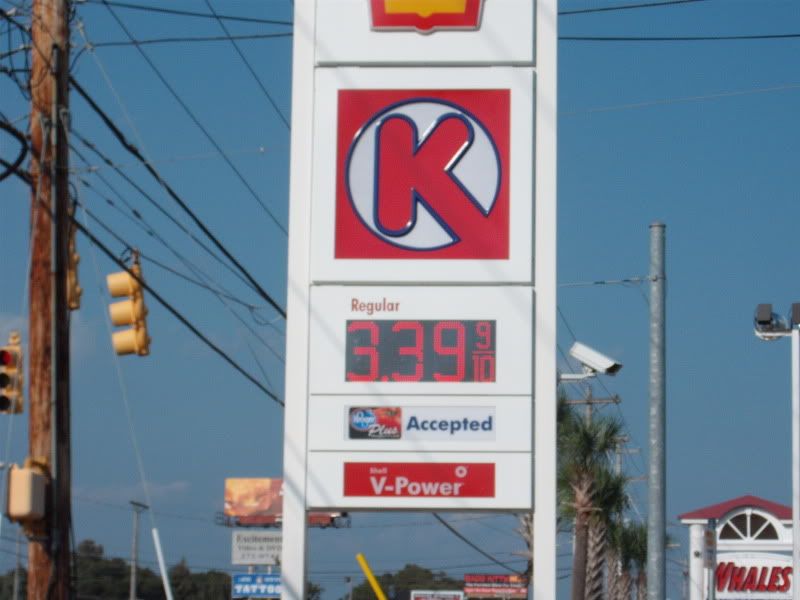 Pretty amazing huh?? It aint cheap to live near the Big Apple, that's for sure
So we arrived at the beach and it was just another lovely day; until the wind started. I mean wild wind. I tried to talk on my cell phone and my mom said it sounded like a freight train in the background. Unfortunately it completely annihilated one of our favorite umbrellas. After a quick rendition of "Taps" it was properly disposed of in a nearby Cherry Grove trash can. Man, we loved that umbrella. Well, after Paul and I huddled intermittently under our one remaining umbrella for the next oh say 3 hours we packed up and headed back to the house.
We got ready to head back out and decided to buy our new umbrella at Rose's in NMB. Now, I have said it before we love this store. It is NOT fancy, not great quality items, not prestigious. But, it's filled with hard working local people and my Dad always shopped here so that's good enough for us. We picked out a few items including a really nice umbrella at a really GREAT price so we were set.
Dinner was Carrabba's that night. I have posted reviews before about this eatery and they have not changed. They have some of the yummiest Italian around and we even had a coupon for a free large fried calamari so that made the meal even sweeter.
After dinner we decided on a drive to the very end of Cherry Grove. We wanted to walk the Cherry Grove pier but uhmmm excuse me???? $5.00 to park and $2.00 pp to walk the pier??? I think not pretty pier people. Not that we couldn't pay it I just WOULDN'T pay it. So, we continued driving straight past the pier and all the way almost to the end of Cherry Grove. THAT"S WHEN WE FOUND IT!!
It's past the pier and for the life of me I can not find the name of this park/nature preserve!! I just spent 35 min. Googling parks/preserves past the pier in Cherry Grove and came up with a bunch but none looked like where we were. So, until I get down again and take an actual picture of the sign or maybe someone else familiar with Cherry Grove (YooHoo Alan!!) can identify it, you will just have to be happy with these pics that don't even BEGIN to do this place justice. It was that lovely!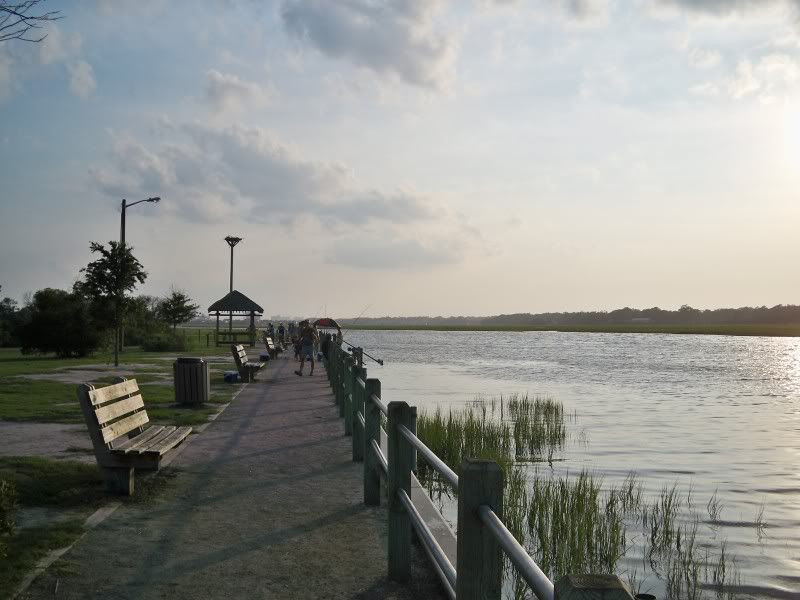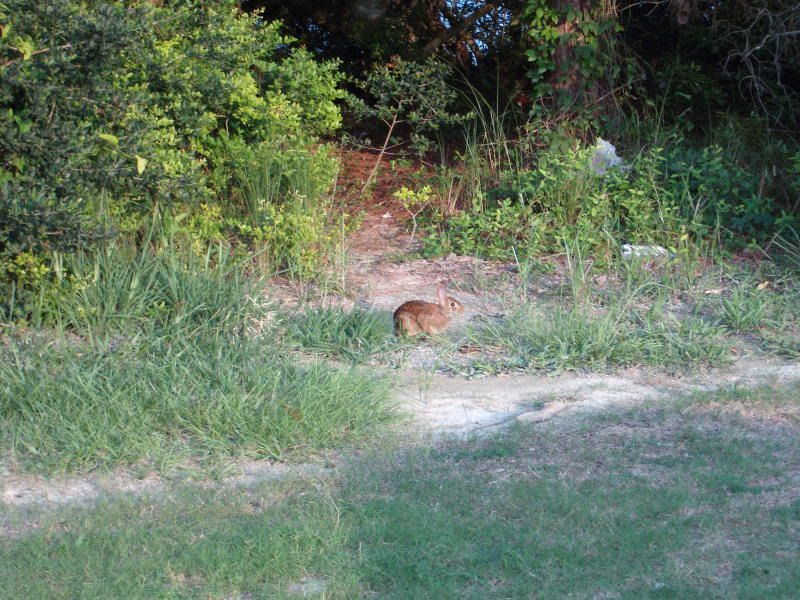 I got talking to an older gentleman who was just sitting on a bench while there and he told me he has lived in Little River all his life. He asked me if I was just "restin" like he was. Never been further north than Maryland he told me nor would he care to go any further. He shared with me a bit about the "old south" before all the commercialism and tourists...lol. He was an absolute jewel and I really am thankful I had a bit of time with this local. I know at times I forget that this hasn't always been "America's Playground" and my family and I don't own the area visiting as we do. He made me pause for a minute and wonder what these people who haved lived locally the last 75+ years must see when they look around at what the area has morphed into...
It was another amazing blessed day in NMB