patrish wrote:
Wally's car. He gave up his side of the garage for the golf cart.
I know the feeling. I left our new vehicle out in the ice in exchange for the golf cart and Harley...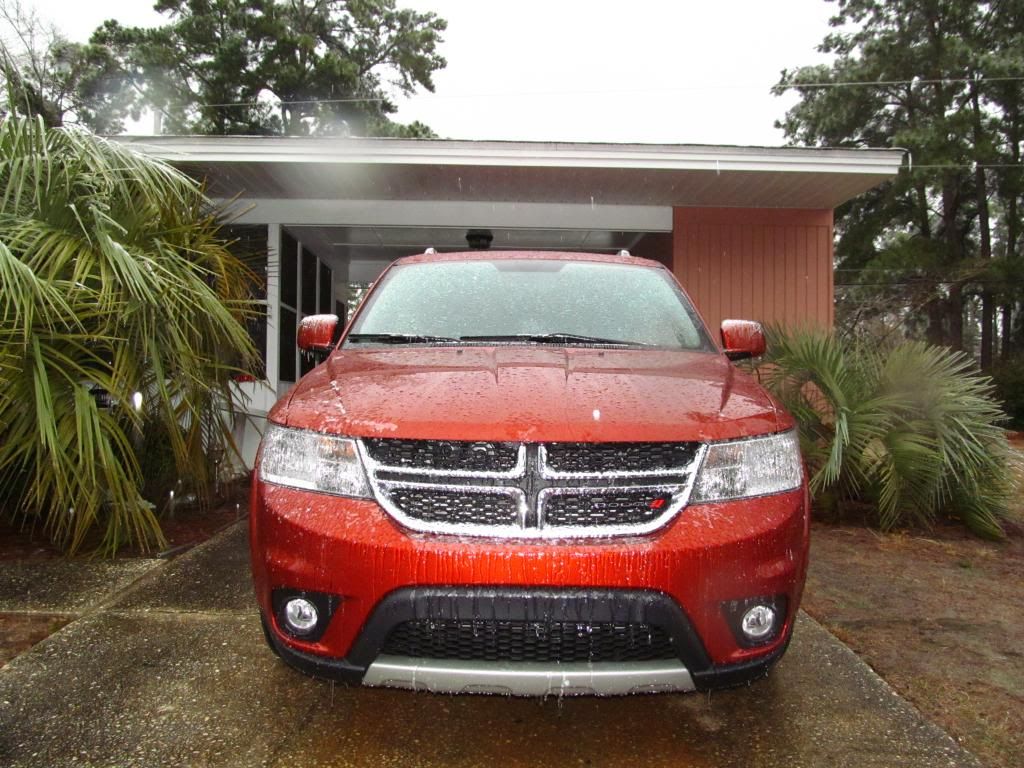 And this was earlier today, right outside the window of the room I'm in (to the left of the photo) as I type this: a fallen tree, one of many large fallen tree limbs from another tree, palm leaves frozen and coated with ice, etc. I could hear (and feel) the tree and limb as each fell.
The fallen tree in the foreground actually belongs to the house beside us, but it's just used occasionally as a vacation and get-away beach home by the owners, who live along Lake Norman up in North Carolina. Trees and limbs were falling all around us - you could hear and/or see it about every 30 seconds or so - most of this afternoon. It's not exactly a typical sunny and warm day here in Myrtle Beach...