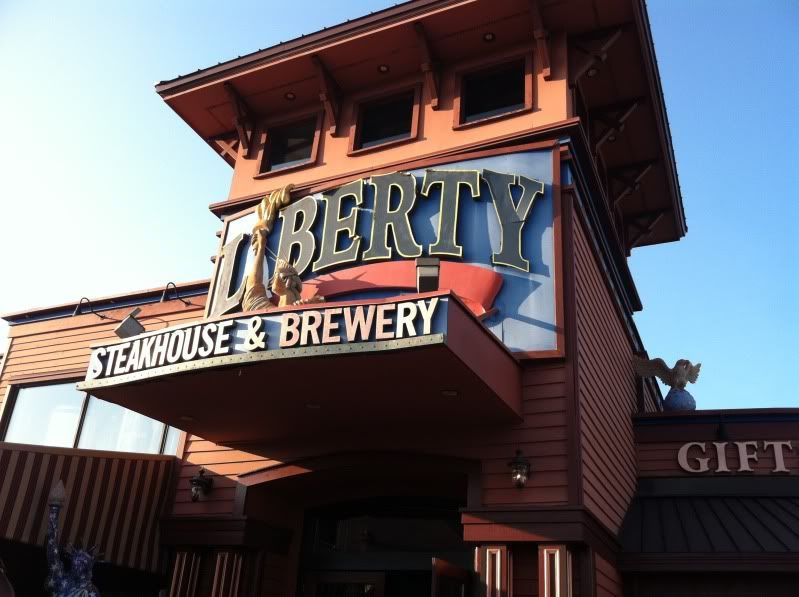 This has always been one of our favorites, and we enjoyed it again this year.
We ordered the Pretzels and Cheese Fries as appetizers. We love them both and it's too hard to choose! The pretzels are still very good, they come with a honey mustard and a spicy mustard. I miss though, how years ago they came with 3 mustards, including a stone ground, all of them house made. They used to tell you what they were, etc. These now are just bottled I think.
I ordered the chili, it's soooo good here. Dave got the ribs. This was his first time ordering them, he usually gets the burger with crabmeat on top. He really enjoyed the ribs. I don't really remember what the kids got, I want to say chicken strips for Josh and maybe a mac n cheese for Jessi? Dave and Jessi finished all theirs, I didn't even come close, and Josh had some chicken left. We took back to the condo some chili (they gave me a bowl), a pretzel, cheese fries and a chicken strip. Delicious chili cheese fries for me for lunch the next day!!
Overall, we were still very happy with Liberty. Have never had a bad meal here. We also got 10% off our bill by using our receipt from T-Bonz the night before. I think that saved us $6 or so.