We opted to do this for lunch on our arrival day. Needed to "kill time" anyways, and this way we could avoid the 2+ hour waits that they seem to have most nights. The kids really wanted to do this one.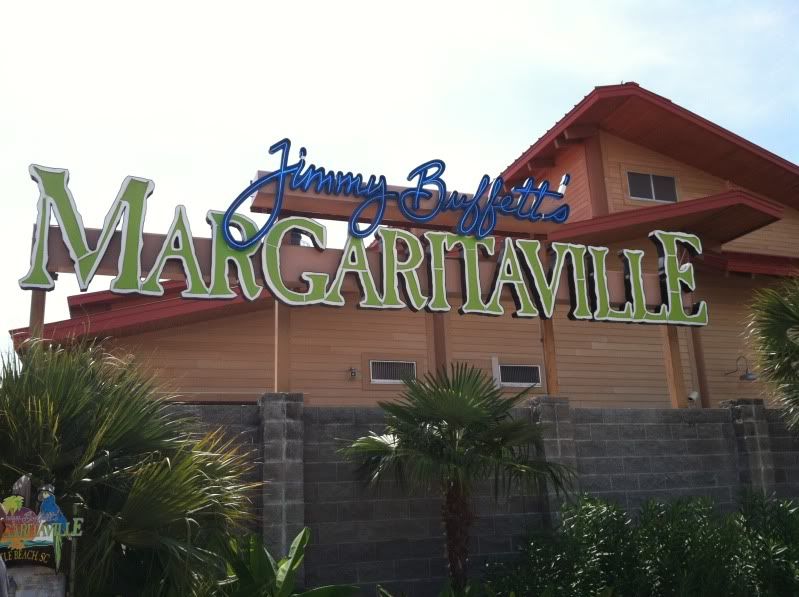 We were able to be seated right away, right around noon. We were seated upstairs for the first time. Table wasn't great, right near the kitchen/server station, but oh well. No margaritas for us unfortunately. Dave developed some medical problems just a few weeks before we left and is currently on a "no alcohol, no spicy foods, no caffeine" diet for a few months. So you won't see any alcohol reviews from us this trip, I abstained as well, in "sympathy". LOL. But I did NOT abstain from caffeine, need my Diet Coke!!
I had my Diet Coke and Dave and the kids both ordered lemonades. I ordered the Volcano Nachos, kids both had chicken strips and Dave got the Cuban sandwich. The Nachos were, of course, HUGE. I knew that and planned to be taking them back to the condo for dinner, and lunches. They were good, not great, but good. Dave said the same about the Cuban. I was surprised he ordered that, I order that a lot, he's usually more of a burger guy. The kids enjoyed their meals just fine. The food is decent here, overpriced of course, but you really go for the "atmosphere". We really went for the kids :) They enjoyed watching the little show. Last time we were here, in 2008, the show wasn't quite so amusing....we had reservations for dinner, but ended up having to go for lunch because TS Ernesto was hitting and they were closing early, along with everything else. That being our first TS, we didn't know what to expect and I was quite nervous (it was all fine obviously).
I guess in summary...you know what you get when you come here. It is what it is! Hope that makes sense.