Wasn't sure whether to put this under seafood or happy hour, but since we had seafood to eat, here's my review.
First off, Boardwalk Billy's is on the Intracoastal Waterway at 13th Avenue north in North Myrtle Beach. Great atmosphere with an outdoor bar/ deck with live music. Service was good, atmosphere was great, prices were great... food just pretty good. We would go back for the atmosphere alone and to try some of their other food and drinks.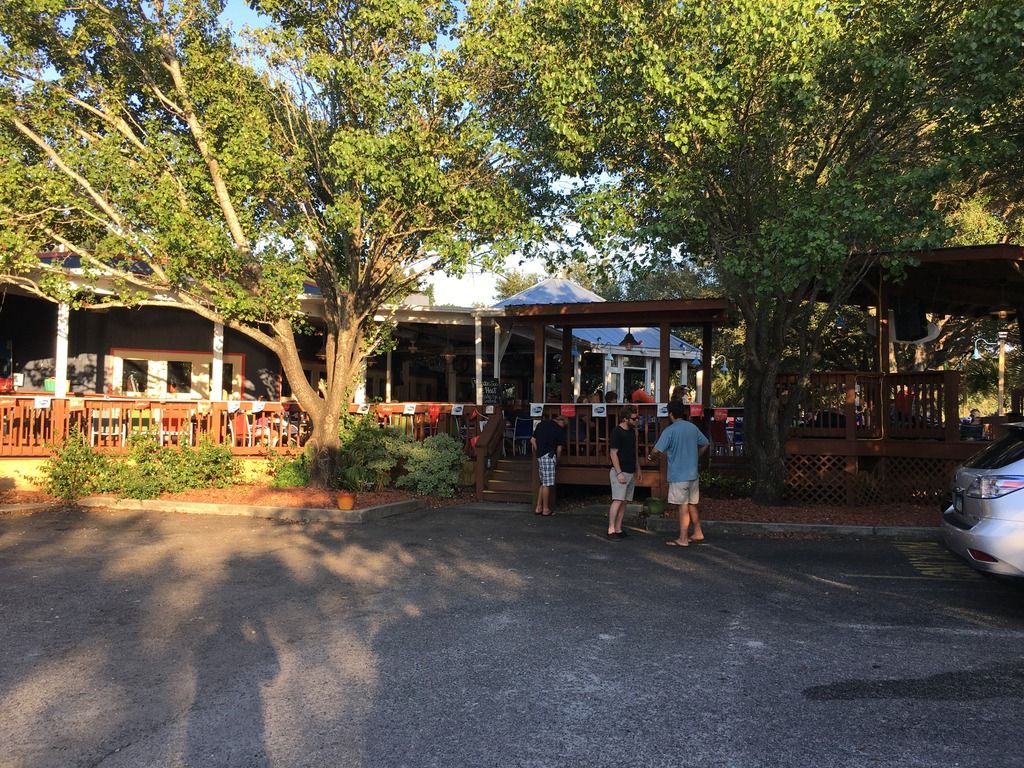 Outdoor deck, covered in trees.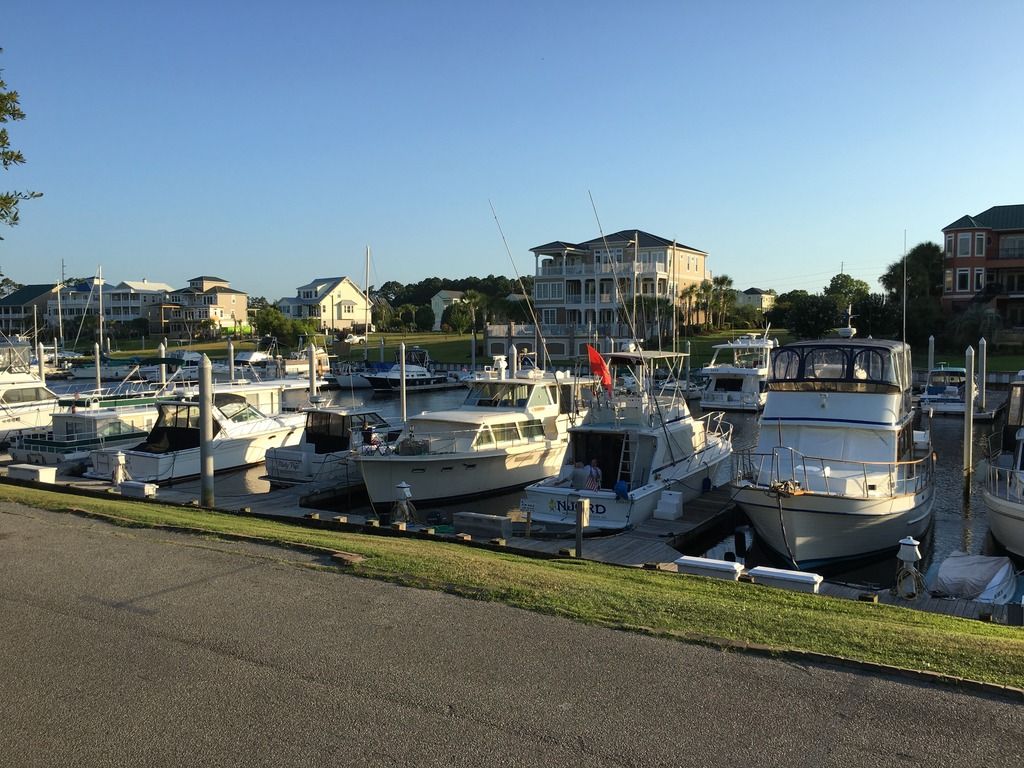 Great views on the dock.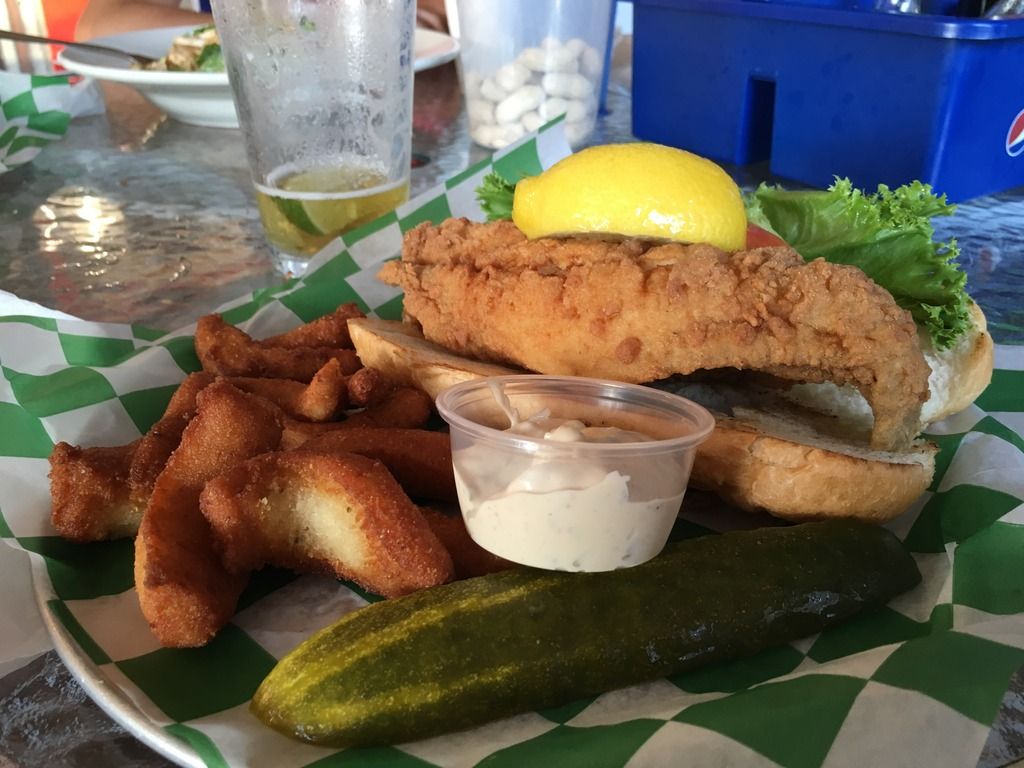 I had the fried grouper sandwich (excellent) with hushpuppies (not good).
Misti had grilled shrimp tacos with a slide of coleslaw. They looked better than they tasted. Not bad, but not great.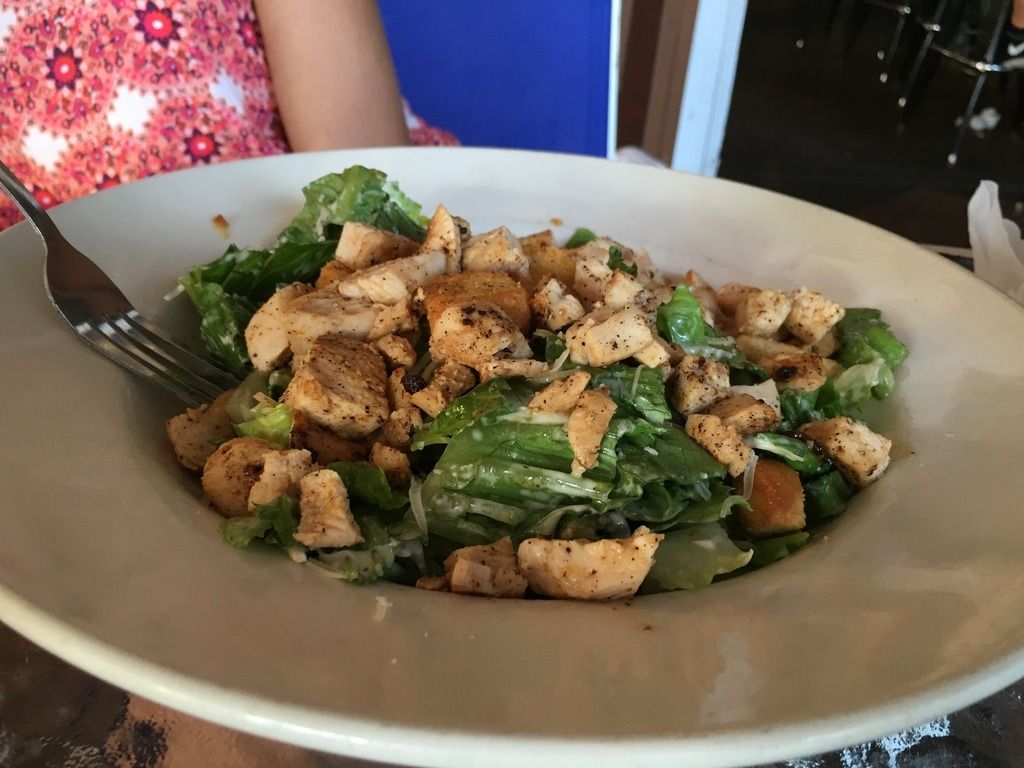 Sarah had a grilled chicken Caesar salad. She said it was very good. The portions were certainly fair.