Crave |
http://cravethepie.com
/ | 5900 N Kings Hwy Myrtle Beach, SC 29577
I'm always excited to try new restaurants in Myrtle Beach! This was a carry out order. I ordered the pan-fried potato croquettes appetizer, a side house salad, a large Caesar salad, Oven Roasted Stuffed Chicken Crave with risotto and side veggies. I enjoyed the potato croquettes. Whenever I order them at other restaurants, they normally have cheese inside but these were just straight potato pan-fried. I got the large Caesar salad for lunch the next day but sneaked a couple of bites before it went into the fridge. The lettuce was crisp, the croutons were AMAZING and there was the perfect amount of dressing. In other words, it was yummy! The side house salad was mixed greens with their house made sundried tomato balsamic vinaigrette. It was really good. Now, on to the entree! I'm a bit wary of ordering risotto (especially for carry out) because most of the time it's not cooked properly and I get a mouthful of hard rice in my mouth. This was certainly not the case. Kudos to the chef who cooked the risotto because it was p-e-r-f-e-c-t! It was creamy and tasty. I seriously had to stop myself from shoving it all into my mouth at once. The stuffed chicken was flavorful and was moist, juicy, and tender. The veggies were sliced and steamed zucchini, squash, and tomatoes. I also received a loaf of bread with my order. The bread was fresh and crispy and went great with my caesar salad the next day. When my dad went to pick up the order, the manager (I think) gave him two complimentary cannolis to take home. Who does that? Free food? Heck yes!
The cannoli was fresh and decadent.
Potato Croquette
Caesar salad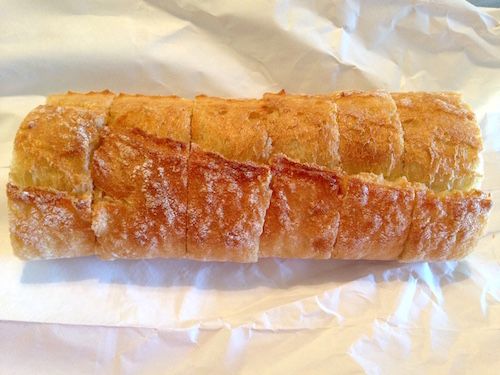 Bread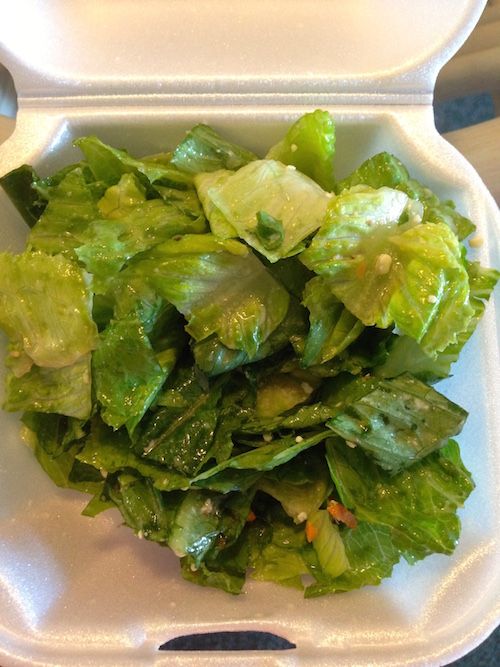 Side house salad (mixed greens, house made sundried tomato balsamic vinaigrette)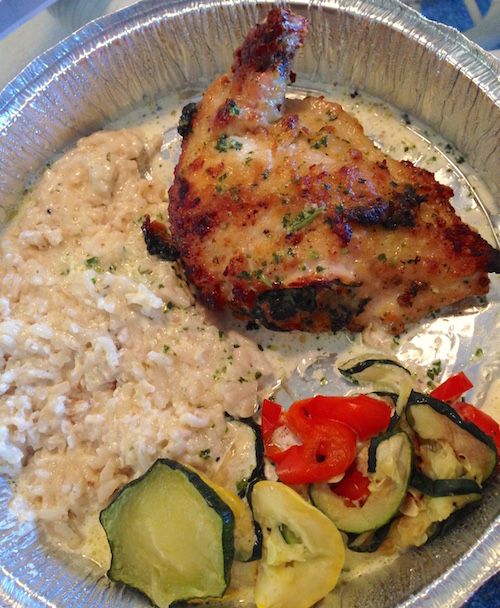 Roasted Stuffed Chicken Crave with risotto and side veggies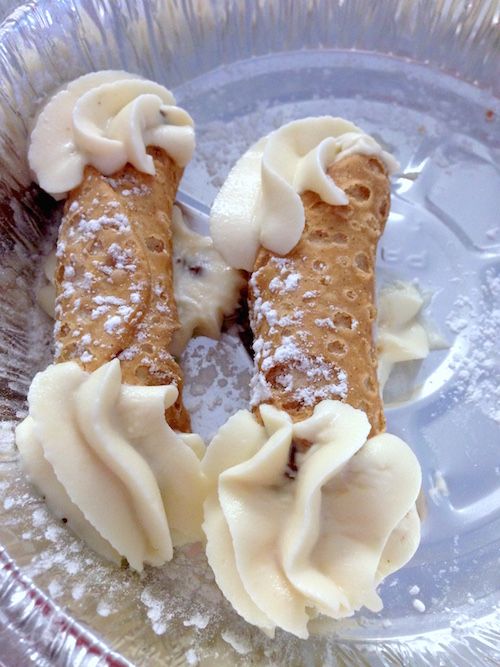 Cannoli
If I was this pleased with carry out, I can't wait to actually dine in the next time we're in town. I was very pleased with my meal and the quality of the ingredients. This is yet another restaurant going on our "must return to" list!