We always have breakfast at Sea Captains House. This year the day we decided we wanted to go the guys just happened to be taking an off day from golf, so everyone went. The food was good as always and it was extra busy. I finally after all these years took some pics. They are not the best quality, but if you have never been it will give you an idea of what to expect.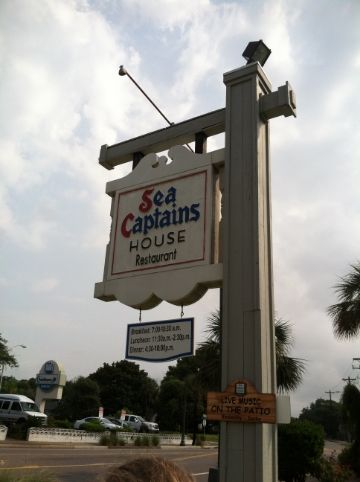 Juice, Milk, Syrup
Cereal Station
Fruit Bar
Main Food Bar
Made To Order Omelet Station
We all enjoy the Sea Captains House. It is a Myrtle Beach Must!