We arrived at Crab Catchers around 5:00 P.M. and were seated immediately outside. I just knew we were going to burn up, but they had giant fans blowing and it was not bad at all. As we were driving to Crab Catchers my brother nicknamed it "The Dump" and I have to say the name fits. There is nothing special about this restaurant except the food. If you decide to check it out just make sure you sit outside.
There were 10 of us so I just randomly took pics of food.
The Buffalo Shrimp has been a hit for us two years in a row
My cousin and her husband once again shared the seafood platter and loved it. The crab cake was awesome!
Doug enjoyed the shrimp platter
I decided to try something different beside shrimp. I tried the blue crab bites. It is an appetizer on the menu, but they let me order it as a meal. It wasn't as good as I remember the appetizer being last year, but it wasn't terrible by any means. The corn was delish and yes I ate both pieces.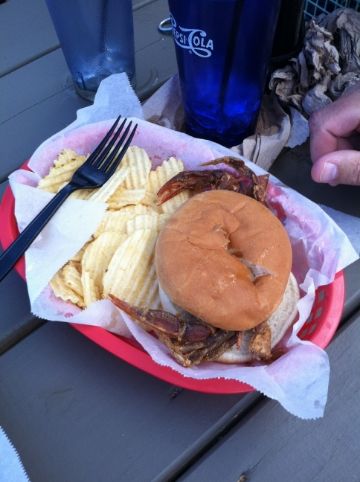 Doug had been challenged by someone at work to eat a soft crab sandwich. Have you ever seen something so gross in all your life. It looks like a big tick. Of course he ate it. Did anyone pick up that he ordered two meals
A few picks of Crab Catchers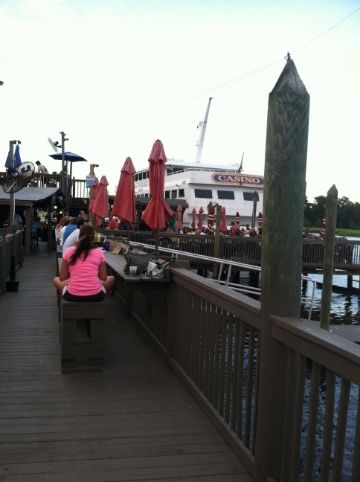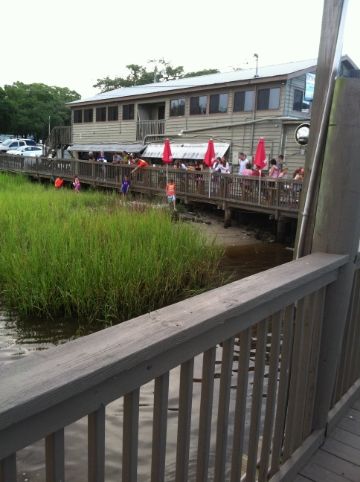 We will return to Crab Catchers. My brother loves it and it is good seafood.