OK we went back to Duffy's again only this time we tried the one on Main St. in NMB. A world of difference food/service wise than the one on Sea Mtn. Hgwy.
Our waitress was the greatest. Just a sweet young lady who really couldn't do enough for us. It was happy hour and Paul and I each got a Shock Top with an orange wedge. The bucket of peanuts is a cute touch and Paul and Sy did justice to our pail! Now this place is nor fancy nor particularly clean looking (peanut shells everywhere, uneven floors, tables) but it was much better than Sea Mtn. Hgwy. Again, just my opinion. The decor is very nautical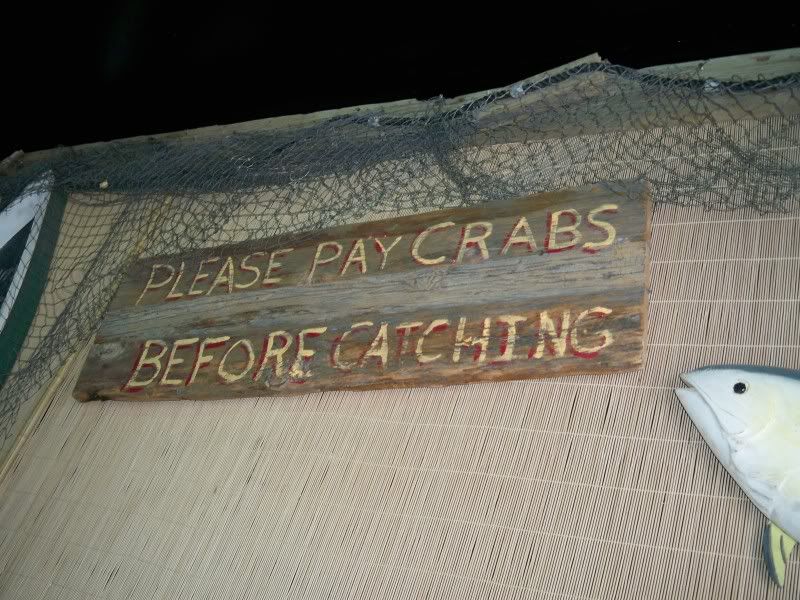 I ordered the Shrimp Po Boy and it was excellent. The shrimp were fried but nor greasy and the french fries were the best fries I have had in a long long time. Hot, crisp on the outside, soft in the middle. Really good stuff. Paul had a bacon cheeseburger and declared it bit too well done but he devoured it non the less
and Sy had the fried scallop platter which he said was amazing. We would return here without a question. We did have a restaurant.com GC for this meal so it was economical as well as tasty!
Bucket of peanuts and Shock Tops served in plastic cups (got to love it)
Sy's Meal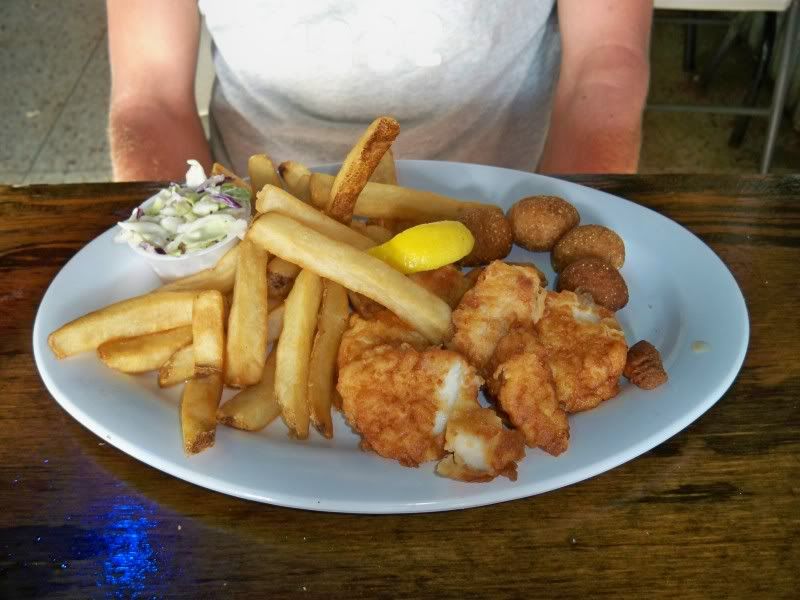 Paul's Meal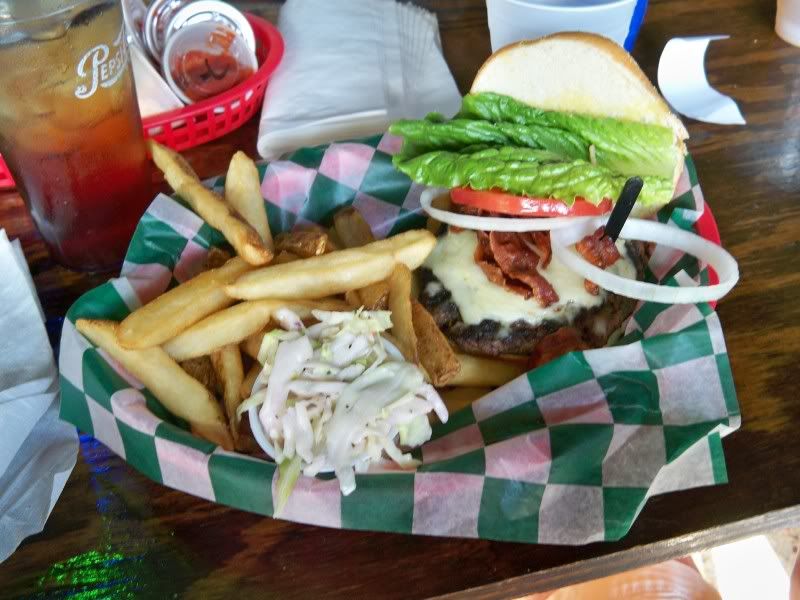 Emmy's Meal