Scott & Misti wrote:
Patrish,
Would you please check with Wally to see if he will be handling the Beauty Pageant this year, like he did in 1984?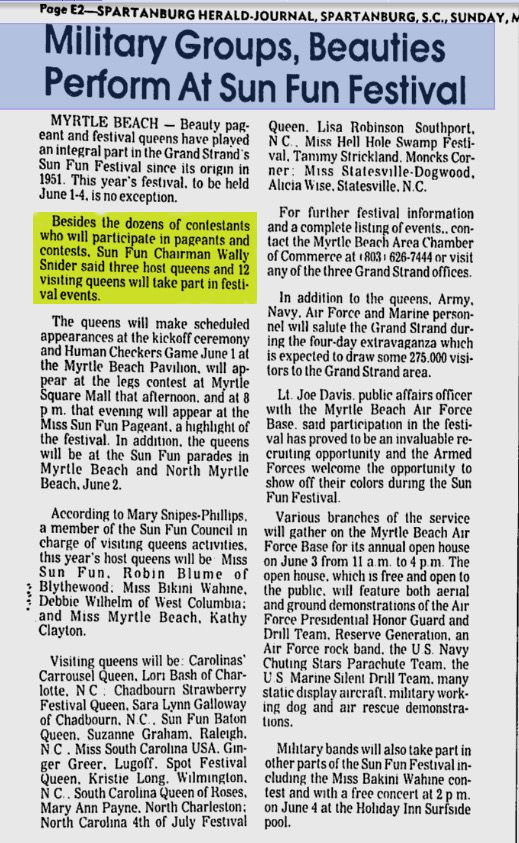 Scott, Hope this falls in line after your post. If not will do it all again...
Can't believe you went all the way to Spartanburg to find this news clipping... WOW! And then it shows the festival was back in prehistoric days.... The Pavilion is gone, Myrtle Square Mall is gone, Myrtle Beach Air Force Base is gone... But I'm not a day older, and I would be glad for you to be chief judge of the Miss Bikini Wahine Pageant.
Boy does this bring back memories... So glad to see the merchants bringing it back... Hope you can make it.
Wally...