I know there have been a few posts about this but I thought I would share how I insert photos into my posts. It took me a while to find a way to do it easily.
1. I use Photobucket as my online photo storage account for this board. You will need to create your own account. It is free. I don't post any photos which I wouldn't want the world to see. I'm careful that I don't have the liecense plate of my car showing and things like that. OK, create your Photobucket account and make sure it is UNLOCKED.
You should see the unlocked icon on the Photobucket screen when you log on.
Next I open and log on to the funbeaches site on a new tab of internet explorer. Being loged onto both accounts at the same time makes adding many photos very easy. The new tabs are opened on the top of internet explorer. SEE PHOTO.
Next write your post then use the Img button above the data entry box to mark the spot where you want to insert a photo. I find skipping a line between text and photo makes it look better.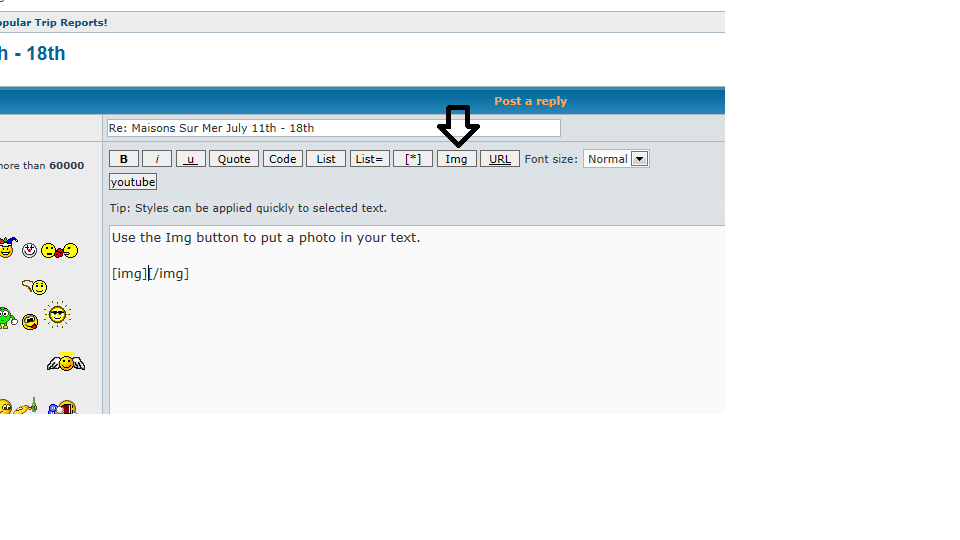 Now go back to your Photobucket library and click on the photo you wish to insert. Once it opens you will see four seperate option boxes to the right of the photo. Click on the box labeled DIRECT. This automatically copies the link to this photo. The box will briefly turn yellow and say copied when done correctly.
Next go back to the Funbeaches site where you were entering your post. Carefully position your cursor in between the two img bracket boxes. This step is important. It wont work if the internet address is in the wrong spot.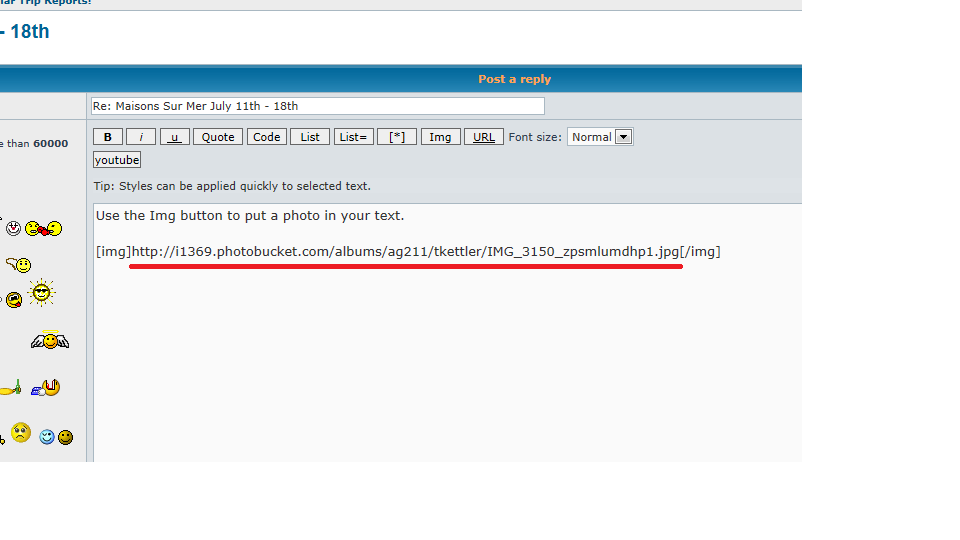 Once you have finished you can use the Preview option to see if you were successful.
I hope this helps. This was the quickest way I found to add photos. It does really add to the posts on this board.